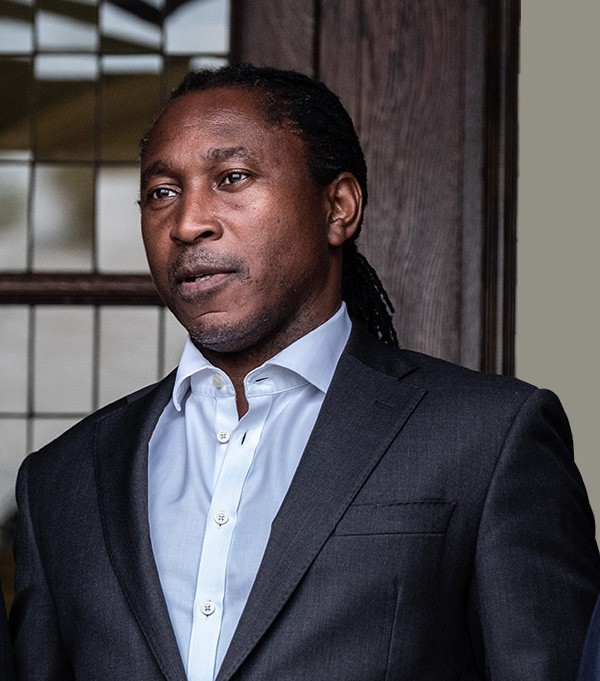 Introducing Leslie Thomas KC
Leslie Thomas KC is a British trained barrister who specialized in civil litigation, including constitutional, public, police, and prisoner law and actions involving the state, with particular emphasis on individual civil liberties and human rights. His courage and competence won him accolades as he championed landmark high-profile cases.
After graduating, Leslie lectured at London universities, including Kingston, before joining Wellington Street Chambers. He has been with Garden Court Chambers since 1990 and is the co-author of a leading law textbook, plus numerous articles on prisons, reform of the coronial system, deaths in custody, and restraint deaths. His voluntary work includes sitting on the Law Society Panel for the reform of inquests, and he is a former director of the Civil Liberties Trust and Liberty.
Prof. Thomas over the years has built a deep network of powerful allies that empower him to make change and influence how the law is practiced and justice is secured. He brings that passion to his practice in the Caribbean Islands and believes that JC Legal Solutions is a perfect venue to improve the lives of local people and businesses.
"One thing I have learned fighting against powerful institutions in the UK is that you cannot be successful if you cannot be trusted. I want everyone to know that our firm can be trusted to do the right thing, the right way, with a degree of reliability that raises the level of law firm performance in the region."
He regularly appears in the Eastern Caribbean Court of Appeal and has been before the Caribbean Court of Justice. Prof. Thomas accepted cases other lawyers believed were unwinnable… and he won. He stood up to large powerful, private and public organizations and held them accountable. Perhaps less newsworthy, but as important, are the smaller battles Leslie fought every day for locals who suffered and struggled to be heard.
His Intellect and Legal Expertise are respected across the globe
His passion is the removal of corruption from government and business transactions.
His experience positions him as a powerful adversary and advocate
His integrity is unquestionable
Today Leslie is invited to speak on anti-corruption and justice to Universities, Government Bodies and Corporations who are interested in making a difference and improving the world. He is a Professor of Law at the prestigious Gresham College (City of London), and a visiting Professor of Law at Goldsmith University of London. Leslie is a member of the Bar Standards Board, the regulatory body which regulates and disciplines the conduct of Barristers. Leslie believes that his experiences in the UK are immediately applicable to the Caribbean Islands.
Leslie accepts international and local clients and is an active member of the community of Antigua.
In his spare time, he reads and plays the saxophone losing himself in his love of music. Leslie speaks multiple languages including Russian, Polish, Spanish and French.